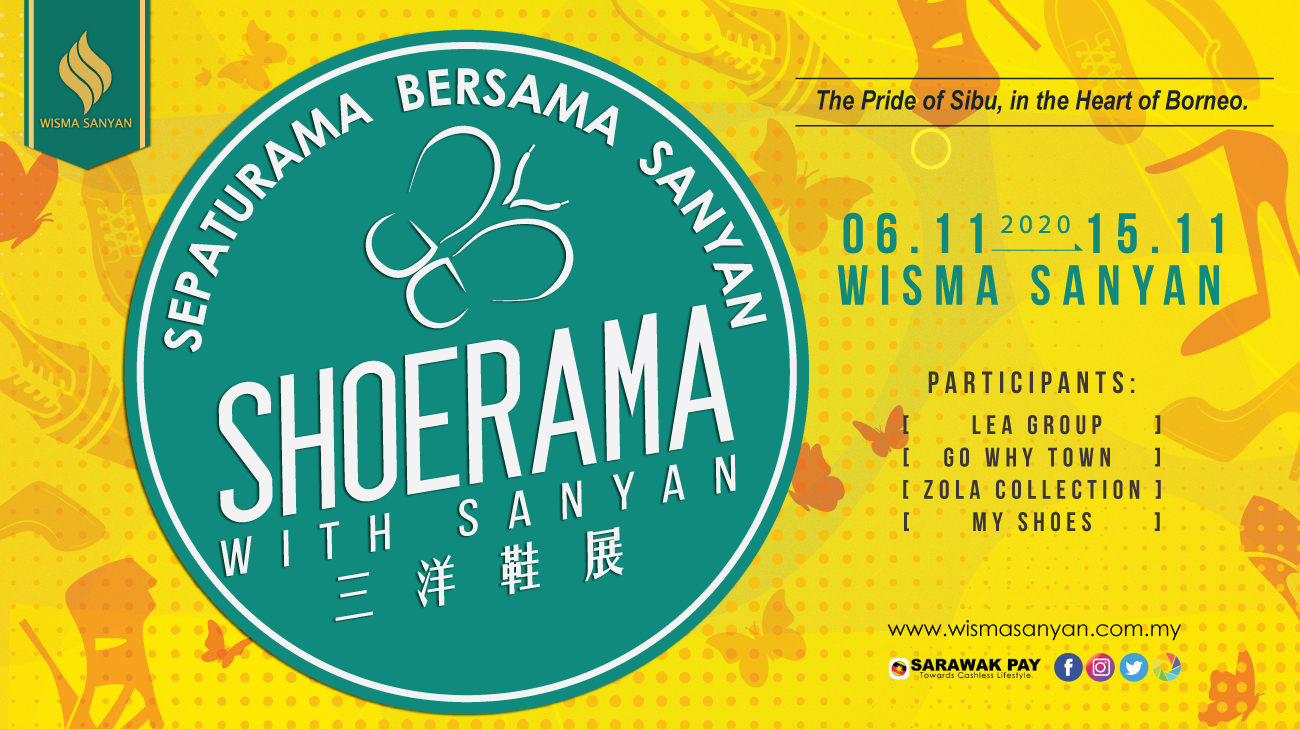 21 Oct

Sanyan Shoerama 2020

**Sepaturama Bersama Sanyan**

6hb – 15hb November 2020

'Kesempurnaan Sentiasa Bepasangan'

Tahun ini, Wisma Sanyan membawakan anda hanya fesyen yang terkini dan kasut yang selesa, hanya di Sanyan Shoerama 2020.

**三洋鞋展**

2020年11月6日至11月15日

今年的三洋鞋展特别为您而设, 带给您最新的時尚和舒適的鞋子。

**Shoerama With Sanyan**

6th – 15th November 2020

'Perfection Comes in Pairs'.

This year, Wisma Sanyan brings you only the latest and most comfortable in footwear, only at Sanyan Shoerama 2020.